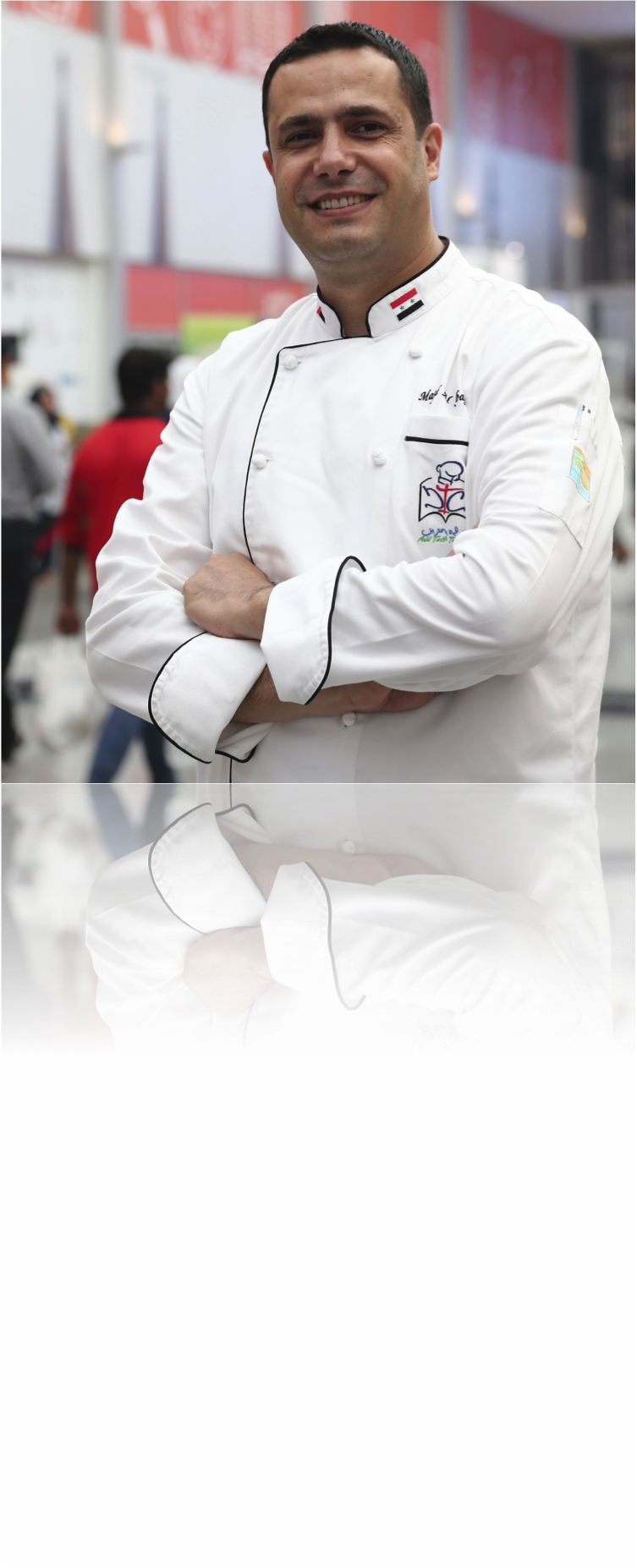 Director of 'Chef International Hospitality Education and Training Centre', Sharjah
Master Chef certified from World Chefs.
F&B consultant in Sharjah Ladies Club.
President and Founder of Syrian culinary guild.
Vice president at Emirates culinary guild for Sharjah, Ajman and Umm Al Qween.
Member of the heritage cultural committee in the world chefs.
Member of the Saudi Arabian Chefs table circle.
Honorary Member in Indian Federation of Culinary Associations.
Consultant at SMART Business Academy, Sweden.
WACS approved Judge since 2012
An active member of Chain des Rotisseurs as Maitre Rotisseur.
Judged at many Salon culinary around the world. Qatar, Maldives, Mauritius, Romania, Saudi Arabia, India and UAE
Teaching culinary art and food safety in University of Ajman for mother and family science in Ajman.
Conducts various cookery classes for kids and adults.
A proud author of various cookery books and also blogs about cooking innovative recipes and the importance of the presentations.
Conduct cookery show 'SABAH AL SHARJAH' for the Sharjah TV since 2008.
Regular writer to the monthly Marami magazine since 2006, writing about cooking, knowledge and recipes.
Certified with cooking Art and sweets from Hotel and Tourist Training center, Damascus, Syria.